Cal Poly Pomona alum Kevin La is a young professional working for LA Metro (Metro) as a Transportation Associate in Congestion Reduction ExpressLanes, a congestion pricing program providing enhanced travel options on Los Angeles County freeways.
La earned his Bachelor's degree in Urban and Regional Planning with an emphasis in Resiliency, Sustainability, and the Environment from California State Polytechnic University, Pomona in 2019. He remembers that when he started his study he wanted to learn more about the environment and the human activities that impact it. He shares that over his educational career he learned that Vehicle Miles Traveled (VMT) play a significant role in climate changing CO2 emissions. He was fascinated that the majority of people prefer to use Single Occupancy Vehicles (SOV) and few even consider alternative modes of transportation. "I do understand that it is also due to convenience and time management, but that just means there's also more room for improvement, and I am eagerly waiting for the next steps for better transportation," he noted.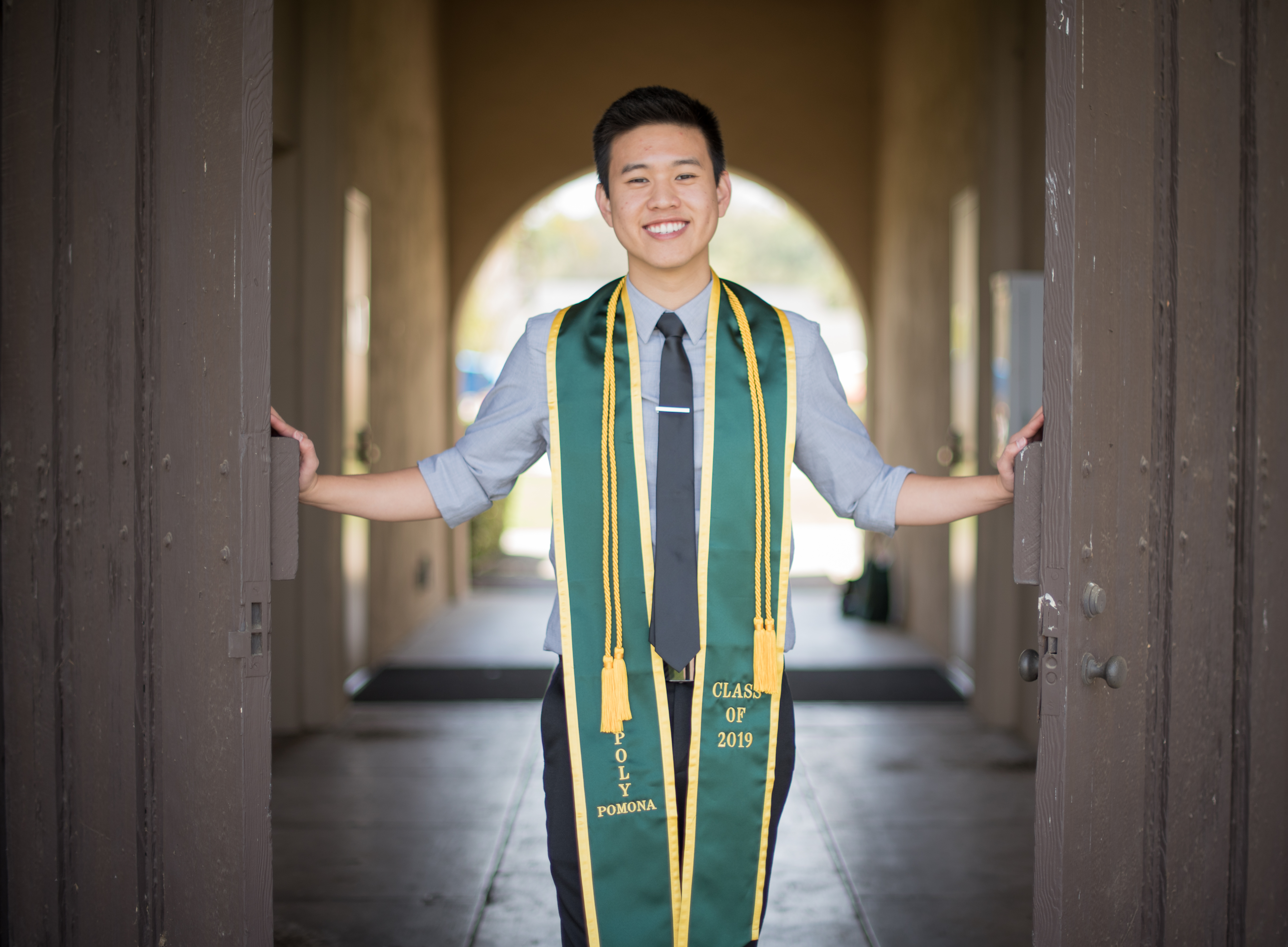 La shares that he has always been interested in data analysis and traffic monitoring, and he believes that his current position is definitely a step in the right direction.
Prior to Metro, La worked as a Planning Intern at the City of Alhambra, where he focused on land use entitlements and zoning related concerns. His primary responsibilities included reviewing architectural plans, planning applications, and building proposals. He also responded to public inquiries about zoning codes and regulations, prepared staff reports, and processed information requests.
Now at Metro, "I conduct research and analyze data to prepare reports, support development though testing, program/project management, and data tracking, and provide logistic support to management in tasks to improve overall functionality of the department," he shared.
One of the aspects of his position he particularly enjoys is the opportunity to work with the public and conduct tours of the new Metro ExpressLanes Service Center, opened earlier this year in Torrance, CA. One such tour was for the 2020 Institute of Transportation Engineers' (ITE) Annual Student Leadership Summit, jointly hosted this year by the USC and UCLA ITE student chapters from January 31 – February 2, 2020.
When asked what he might advise students, La says "Time waits for no one, so make the most of your experience in school, try to explore different facets in your field, and do things you know you'll regret if you don't. There's a whole lot to explore and be conscious of how you spend your time."
About the Author:
Adylbek Abdykalikov is a graduate student in the International Public Policy and Management Program at USC Price. He has working experience in various positions at the Ministries of Transport and Communication and Investment and Development of Kazakhstan and was in charge of Transportation and Civil Aviation policy development and implementation. He serves as the lead writer to METRANS Newsletter and lead student event coordinator for METRANS and PSR.