"I have been interested in transportation from a very young age, so it is perhaps not surprising that I am now a PhD candidate in urban planning at the University of Southern California (USC), focusing my studies and research firmly in the field of transportation planning, investigating and developing knowledge in both the technical–physical and socioeconomic complexities of the field."
Meet Yougeng Lu, PhD candidate in the Department of Urban Planning and Spatial Analysis, Sol Price School of Public Policy, University of Southern California (USC). Originally from Fuzhou, China Yougeng Lu completed his Bachelor's degree in Geography from the Wuhan University, China in 2014, followed by a master's in Urban Planning at the University of Washington, Seattle in 2016. Prior to his doctoral studies at USC, Lu worked as a Data and Geographic Information System (GIS) analyst at the Shenzhen Municipal Planning & Land and House Information Center, China. "Transportation is a very important and indispensable part in modern day," Lu notes. "I am interested in transportation because it is everywhere, and you can always feel its existence in your everyday life. It brings convenience to people's lives, however, it also causes many problems such as air pollution and traffic congestion." He benefitted from his work experience as a GIS analyst before studying at USC, and shares that this professional experience motivates him to focus more on practical planning issues.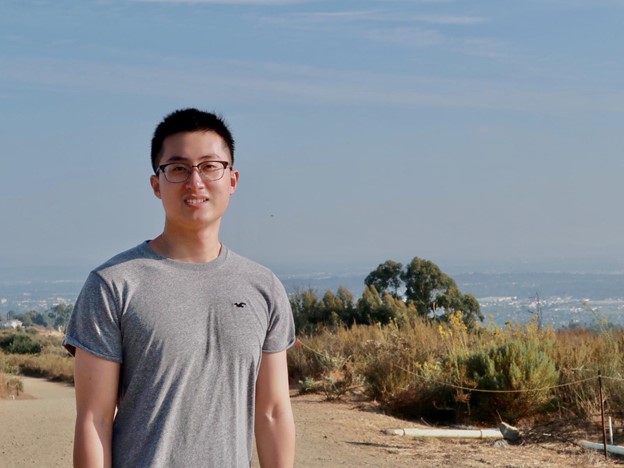 Lu's research interests center on air pollution modeling, human exposure assessment, environmental justice, and transportation planning using big data and related techniques. He is especially focused on the impact air pollution has on the disadvantaged population. "My doctoral dissertation aims to estimate human exposure to air pollution (PM2.5), especially traffic emissions, and explore whether disparities in traffic emissions and exposure exist among various population groups," Lu shares. "In other words, do some groups disproportionately benefit from automobility while other groups disproportionately bear its costs? This knowledge is essential for guiding planning efforts, targeting policy interventions, and setting specific environmental justice goals."
Lu is a grateful recipient of the graduate fellowship and the dissertation proposal defense award offered by the Price School, and is also the Pacific Southwest Region (PSR) University Transportation Center (UTC) Doctoral Student of the year and a Graduate research assistant for the METRANS Transportation Center. "The transportation and planning program at USC is a unique and invaluable experience in my life," Lu says. "I am very grateful to my advisor, Dr. Gen Giuliano for her support and guidance." In his research assistant position, Lu has become an integral part of other METRANS research projects such as building a database for the collection of real-time transit data as well as analyzing highway and arterial traffic impacts from the data.
Lu recently co-authored a METRANS research report with his advisor titled, "Estimating hourly, PM25 concentrations at the neighborhood scale using a low-cost air sensor network: A Los Angeles Case Study." This research focuses on predicting PM25 concentrations in Los Angeles at sub-daily and neighborhood levels. He also studied the effect of a special event on the local transportation system and co-authored a paper titled "Analyzing Traffic Impacts of Planned Major Events."
In recent research, Lu finds COVID-19 has a significant impact on people's travel behavior. "I think COVID-19 has changed the travel behavior of most people resulting in a significant reduction in traffic and I believe these changes will persist even after the pandemic," Lu remarks. "As a planning researcher, it will be very interesting to look into how extreme events would affect people's travel behavior and to see if the change is temporally continuable. Our recent work on COVID-19 reveals that low-income and minority groups are more likely to be exposed to higher health risks due to lack of ability to work remotely and economic disadvantages. Planners and policymakers should care more about disadvantaged populations in practice."
Lu's doctoral dissertation focuses on exploring the disparity in exposure among various population groups with various socioeconomic characteristics. "My interest in this topic stems not only from my specialization in transportation and environmental planning but also from my intent to uncover the existing disparities of exposure to traffic emissions between minority and white, low-income and high-income groups. I am eager to apply the concepts that I have learned as a student to a higher level to make a difference in the real world," Lu explains. "After completing my doctoral studies, I hope to remain in academia and continue to pursue research on transportation planning and environmental justice."
About the Author:
Dr. Nikitha Kolapalli is a health economist/clinical pharmacist pursuing her master's in Healthcare Decision Analysis from the USC School of Pharmacy. She works as a staff writer and editor for the METRANS student team. She is deeply passionate about maximizing accessible, equitable, and affordable healthcare.