Each year the U.S. Department of Transportation (USDOT) recognizes outstanding students from University Transportation Centers (UTCs), Students of the Year (SOYs), for their achievements and promise in field of transportation. This year, PSR selected and honored five students - DOT UTC Student of the Year, PSR Doctoral SOY, PSR Master's SOY, and two PSR Undergraduate SOY.
We are delighted to present a series of articles dedicated to each of the PSR winners. We begin with Elham Pourrahmani from the University of California, Davis, who has been selected as the PSR Outstanding Doctoral Student.
Pourrahmani is a PhD candidate in Civil Engineering. Originally from Iran, she earned her bachelor's and master's degrees in Tehran, Iran, then a second master's, this time in Civil Engineering-Transportation from the University of Utah.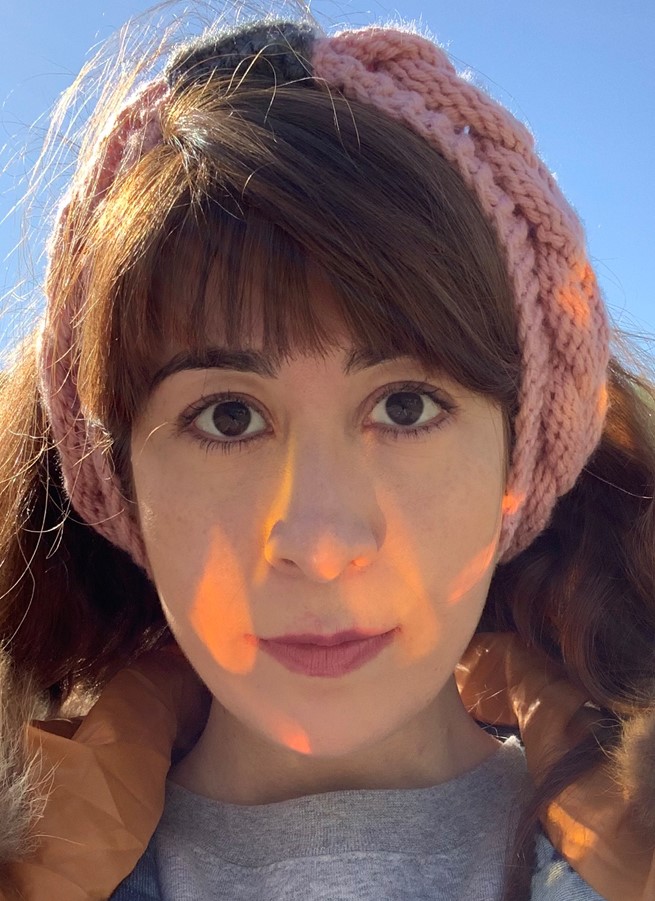 Pourrahmani was nominated for the SOY award by her advisor at UC Davis, Professor Miguel Jaller. She joined Jaller's research group in Winter 2017 as a graduate student researcher. "She demonstrated very strong leadership skills and helped other graduate students in various forms such as coaching, teaching new skills, and leading networking activities around transportation topics," said Jaller.
Pourrahmani is currently leading the research on health impact assessment of automated vehicles (AVs) in San Francisco Bay Area using the Integrated Transport and Health Impacts Model (ITHIM). She conducts large-scale research aimed at estimation of the impacts of AVs on traffic safety, emission, and active transportation in various scenarios considering travel demand and energy intensity perspectives. Jaller shared that Pourrahmani's technical skills allowed her to modify the algorithms to account for the operational and behavioral potential changes resulting from shared and autonomous mobility options. "The results of the simulations showed, for a number of scenarios, the health impacts (direct and indirect) that could be expected from autonomous mobility," noted Jaller.
Pourrahmani is also a lead student researcher for another project. In this project, using ride-sharing services in public transit access programs, she designs and develops the empirical analyses using the activity-based model of the Metropolitan Transportation Council of the San Francisco Bay Area. "We developed an optimization algorithm to identify the feasible locations for the ride-sharing based service. She identified the need to conduct further research to understand accessibility and potential unintended consequences of the implementation of such program to low-income groups," adds Professor Jaller.
And if this is not enough, Pourrahmani also made significant contributions to as well as leads projects sponsored by the US DOT UTCs, through the National Center for Sustainable Transportation (NCST), PSR, and the Center for Transportation, Environment, and Community Health (CTECH) at UC Davis, and has been recognized with the 2017 Institute of Transportation Studies (ITS) Corporate Affiliate Fellow award, and the 2019 Helene M. Overly Memorial Scholarship award from Women in Transportation (WTS).
It is no question that soon to be Doctor Elham Pourrahmani is deserving of the PSR Outstanding Doctoral Student of the Year for her excellent academic performance, ability to conduct outstanding research, and the leadership skills she has demonstrated. PSR sincerely congratulates Pourrahmani and wishes the best of luck in her future endeavors!
About the Author:
Adylbek Abdykalikov is a graduate student in the International Public Policy and Management Program at USC Price. He has working experience in various positions at the Ministries of Transport and Communication and Investment and Development of Kazakhstan and was in charge of Transportation and Civil Aviation policy development and implementation. He serves as the lead writer to METRANS Newsletter and lead student event coordinator for METRANS and PSR.